Brand identity for smart, fast payment systems
Wouter Friso | Design | 2 minute read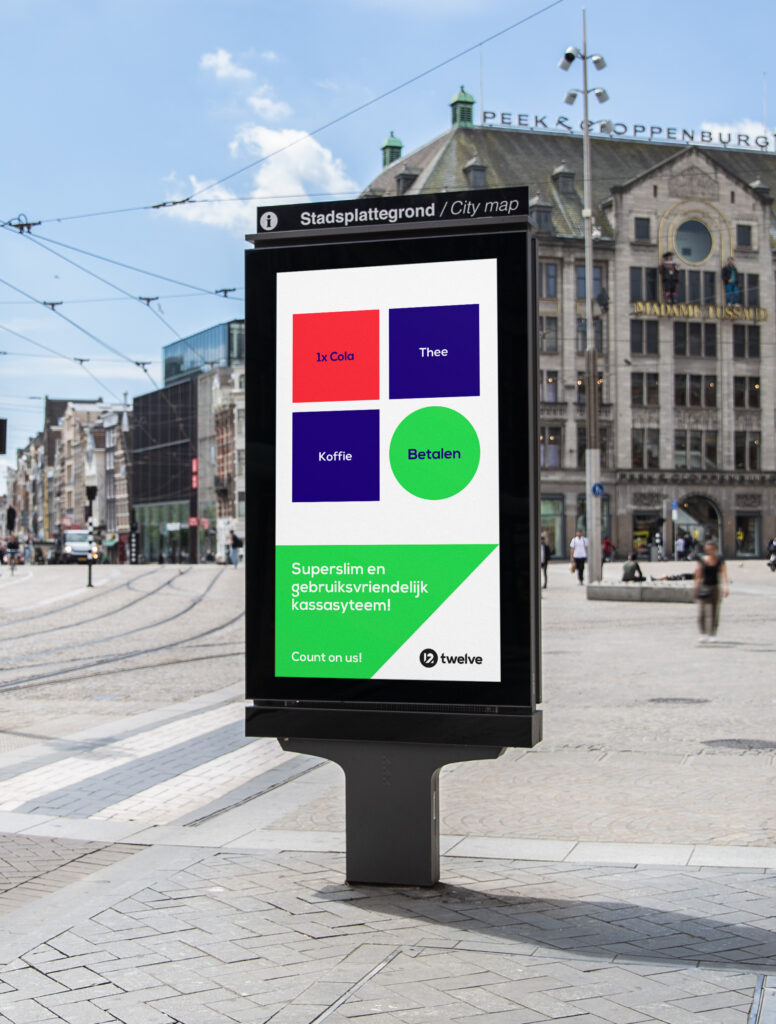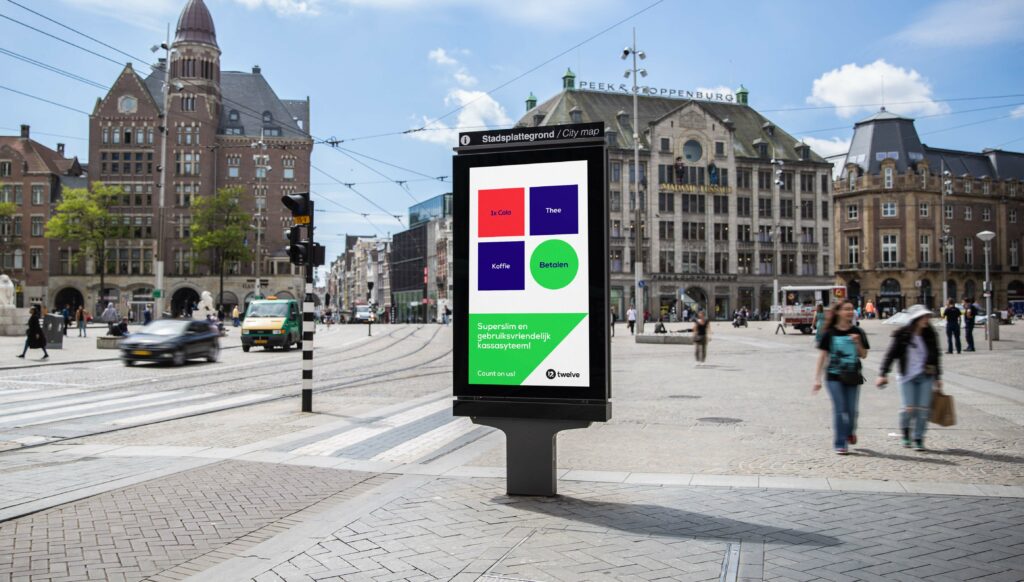 When you go to a concert, a sports match or an amusement park, you want to spend as little time as you can queuing at the till. Twelve develops the payment systems that make that possible. And Today developed a brand identity to fit it.
Twelfth man
We created a research-based brand strategy to fit the essence of 'empowering the experience economy' and came up with a name to suit it. Twelve derives from the idea of the 'twelfth man' on a team. An invisible force in the background, pivotal to success. That is what Twelve's cashless, operational solutions are too for the countless busy events and venues where they are used. The checkout and payment systems everywhere from football canteens to festivals ensure that visitors can pay faster and with greater ease while organisers and owners gather a wealth of data.
Strong visual language
For the logo, we chose the visual effect of three simple figures that together make up the number 12, and that offer endless permutations. To fit with the endless possibilities that Twelve provides. We developed a strong visual language combined with bright colours to appeal to Twelve's diverse customers and to represent the innovation and ease-of-use that Twelve aspires to radiate.