Netherlands top 2 design agency 2022
Wouter Friso | News | 1 minute read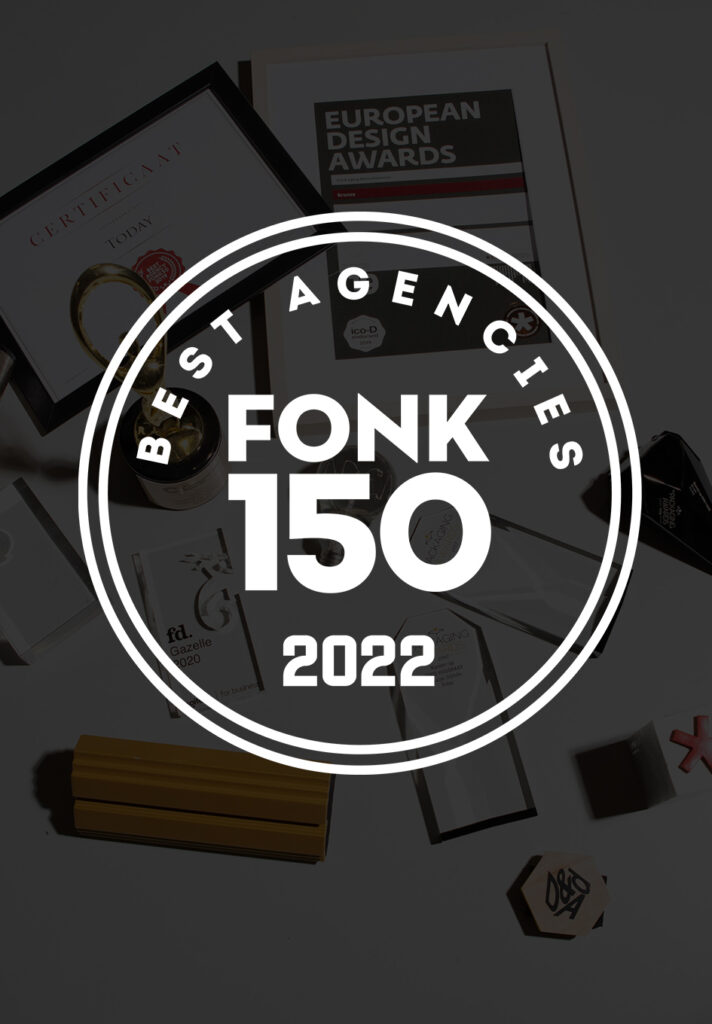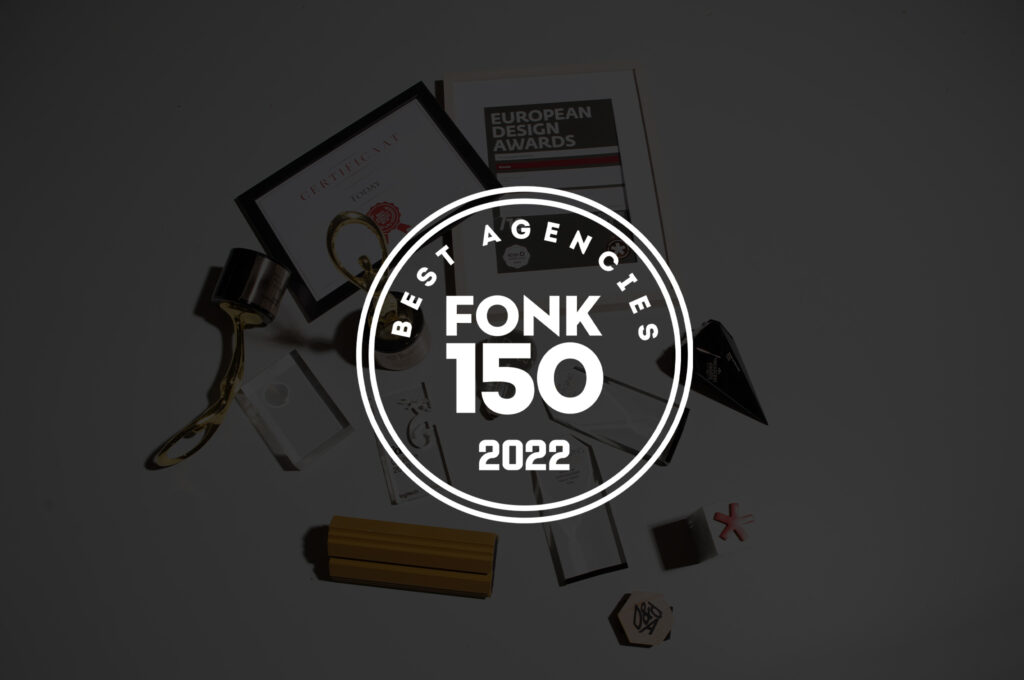 TODAY wins 2nd place in the 'design agencies' category of trade magazine FONK's customer satisfaction survey! Once again, we are in the top 150. The list of agencies with an average customer rating of 8 or above. We'd like to say a big thank you to all our clients for their trust and to Team Today for an amazing year! Roll on 2023!
Great review
FONK150 Best Agencies 2022 is selected by the editors of FONK, drawing upon 28 years of experience exploring agency reputations and agency customer satisfaction, according to the following criteria:
Result of agency customer satisfaction research (average rating 8 or above)
Visibly dares to innovate
Customer list of significance
Visible and passionate entrepreneurship
Positive media visibility
Results
Speed: 8.57
Handling of brief: 8.43
Attention to detail: 8.29
Commitment & service: 8.57
Creativity: 8.71
Effectiveness of work: 8.57
Price-performance ratio: 7.57
Administrative processing: 8.43
Proactivity: 7.86
Functioning as a business accelerator: 7.86
Relationship management: 8.14
Proactivity: 8.3
Functioning as a business accelerator: 8.0
Relationship management: 8.7
Overall satisfaction: 8.29
Average score: 8.28
We were incredibly pleased to receive this acknowledgment for all the cool things we've done with our clients in recent years. It's fantastic to see it reflected in the numbers and see our high scores for creativity, speed and service. This is a wonderful reward for the whole team, as well as for our clients. It confirms that our way of working gets results. Just like last year, this is a great confirmation that our team is on the right track.
This link opens in a new tab

More about FONK150 Best Agencies 2022